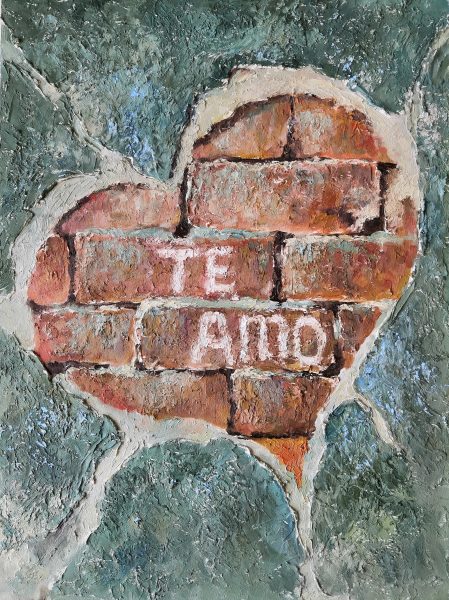 Unique interior decor. Original artwork. Texture paste, canvas on panel, oil. Vintage wall. Old plaster and bricks. Stylish room design element.
Original texture oil painting. Acrylic textured volumetric paste on a hard surface covered with cotton canvas.
texture oil painting, volumetric paste, cotton canvas, hard surface, wall decor, home design, room decoration, vintage decor, old wall, vintage surface, cafe design, loft decor, oil painting
«Te amo» — this is how the Spaniards and Portrugalians confess their love. But this melodious combination of sounds is used by other peoples to express their feelings. Because «Te amo» is precisely about love, about a great feeling and not about passion and desire to possess.
Size:
1cm x 45cm x 60cm

(LxWxH)
Shipping
Shipping ABROAD by EMS NOT LESS :

$50,00
Description
What can old walls remember? The passing seasons … People who come to this world and leave it … Historical events … What else can the old walls know?
Oh, there are many secrets in the old walls! This is a passionate whisper of lovers, coupled with a burning
the warmth of bodies thirsting for each other. And tears of separation. And requests for a meeting. And hopes of loyalty
… If you touch a rough surface, you will feel the energy of the passage of time and subtle vibrations
human feelings. Elegant in a simple way.
Canvas on mdf, textured paste, oil. 45×60 cm. Series «Love Story»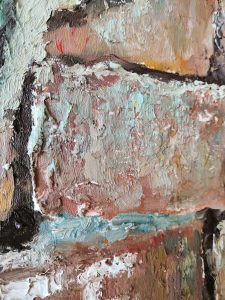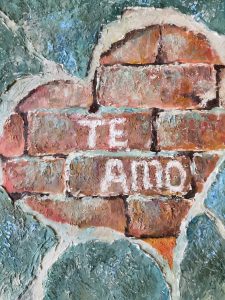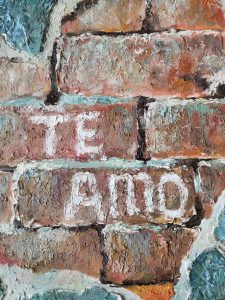 Functions
| | |
| --- | --- |
| Material | Oil |
| Base type | canvas on panel |