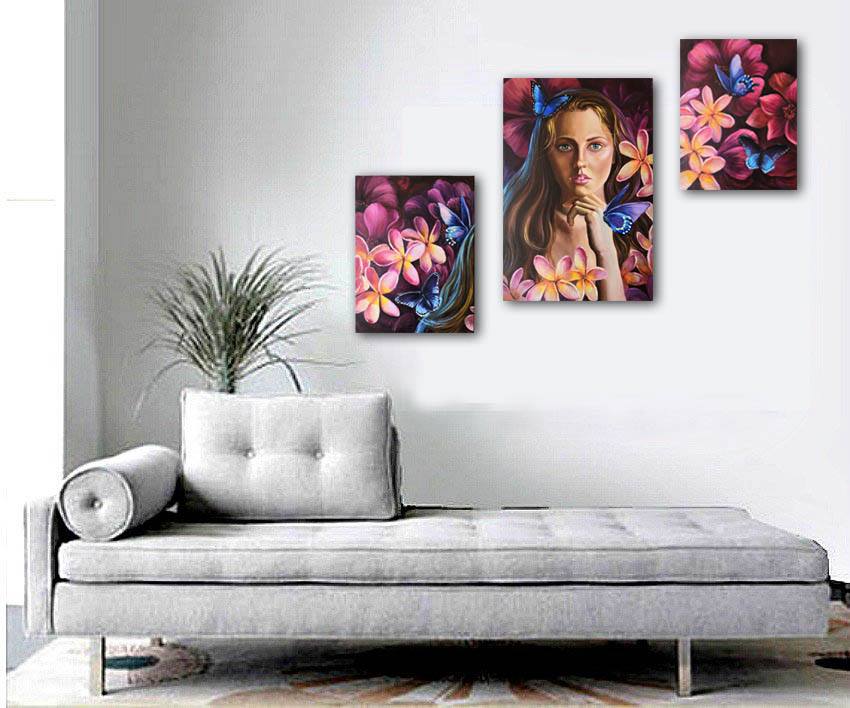 A triptych in art oil painting is a painting consisting of three parts, united by a common idea. The triptych comes from the Greek word meaning «folded in three». Such paintings are widely used in interior decoration and can be of different sizes and formats.
Elements of one picture, spaced spatially help to combine the interior compositionally, to make the room design more harmonious and interesting. Buying a triptych and decorating it with the walls of one room or two neighboring ones is considered modern and fashionable.
Renaissance artists widely used triptychs in their work. Bosch, Memlis enriched the history of art with their famous similar canvases.
In this format, walls were decorated near the altar in European temples.
Such paintings can be performed in various genres. Still life, landscape, plot composition, surrealistic painting can be harmoniously executed on three separate canvases that make up a single composition.